"Harrison"
Ch. Zoelle Nipigon Noteworthy at Calliope


pedigree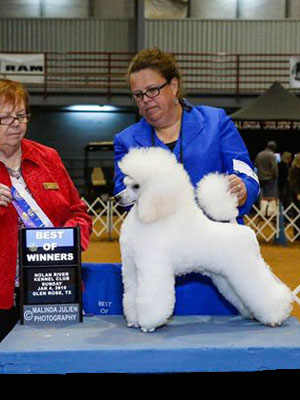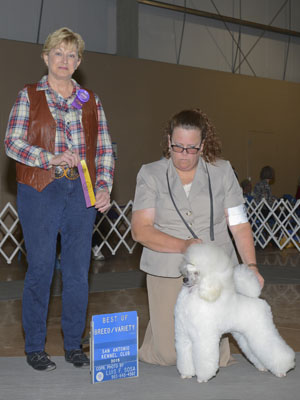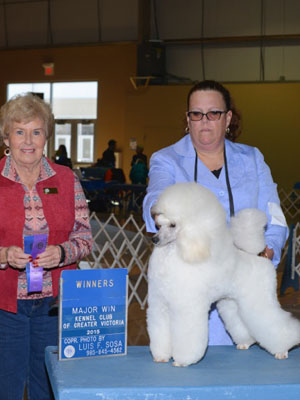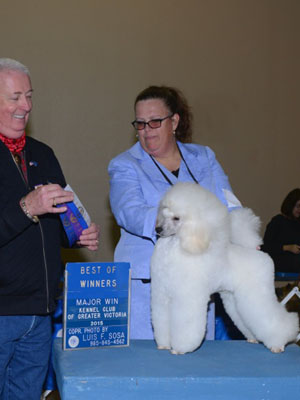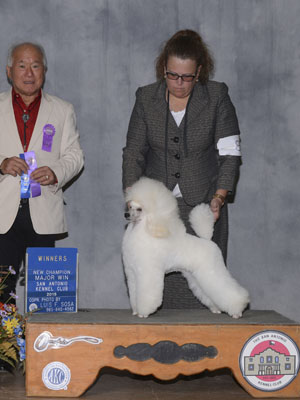 dob: 05/02/2014
sire: Ch Nipigon Nevada
dam: Ch Nipigon Novena
Bred By: Pam & April Spurling & Ann Wheeler Owned By: Dawn Zack, Pam & April Spurling
---
"Benson"
Zoelle Nipigon Nobility


pedigree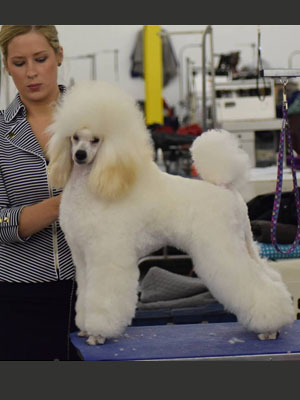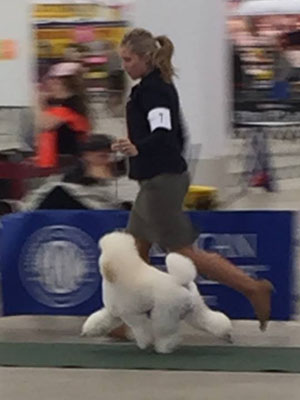 dob: 05/02/2014
sire: Ch Nipigon Nevada
dam: Ch Nipigon Novena
Bred By: Pam & April Spurling & Ann Wheeler Owned By: Pam & April Spurling
---
"Emerson"
Ch. Nipigon Nevada


pedigree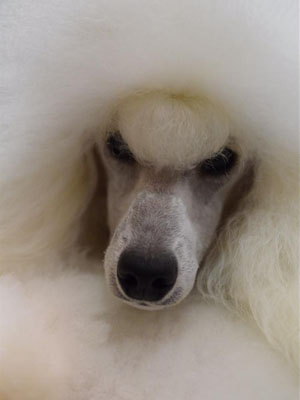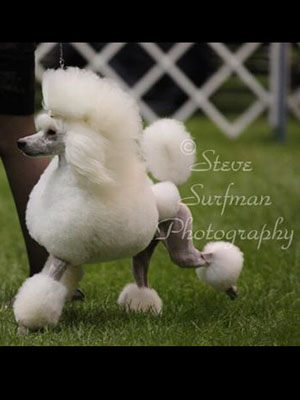 Thank you to Ann Wheeler of Nipigon Poodles for sharing this wonderful boy!
dob: 10/06/2012
sire: Ch Nipigon Clarion Notorious
dam: Ch Logos Impress At Nipigon
---
"Clark"
GCH. Alegria Man of Steel at Zoelle


pedigree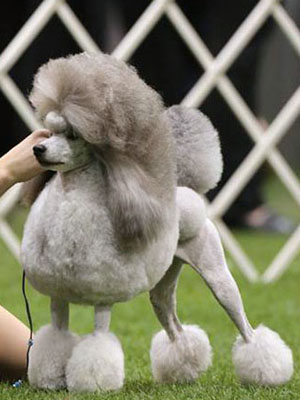 Clark is a beautiful platinum silver boy bred by Brenda Wood and Laurel Berg of Alegria Poodles.
dob: 09/10/2011
bred by: Brenda Wood & Laurel Berg
sire: Ch. Sonora's Gun Runner
dam: Ch. Alegria My Give A Dam's Busted
---
"Chilly"
BISS CH. Marand Mipar Revolt!


pedigree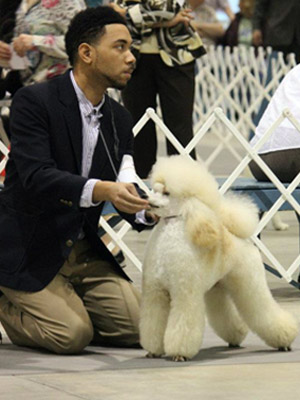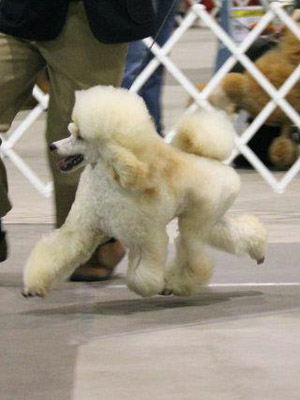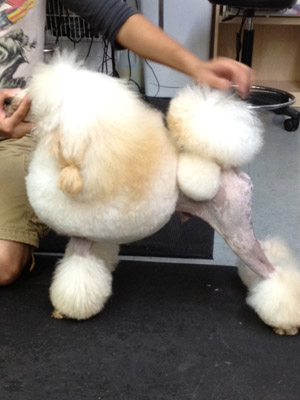 Chilly was conditioned/handled to his Championship and a Best of Breed at the Poodle Club of San Antonio Specialty by Michael Parks of Mipar Poodles.
dob: 04/28/2011
bred by: Melissa Longoria
sire: Mipar Remix
dam: Marand The Girl of Your Dreams
---

"Rumor"
Horizon's Zoelle Rumor Has It


pedigree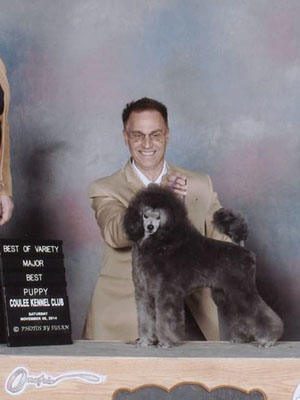 dob: 04/30/2014
bred by: Dawn Strumbel, Tim Glavan
& Kim Pierotti
owned by: Dawn Strumbel, Tim Glavan,
Pam & April Spurling
sire: Ch. Refinne Just Foolin' Around At Amity pedigree
dam: GCH. Horizon's Just A Rumor pedigree
---
"Carly Ray"
CH. Zoelle Intrigue


pedigree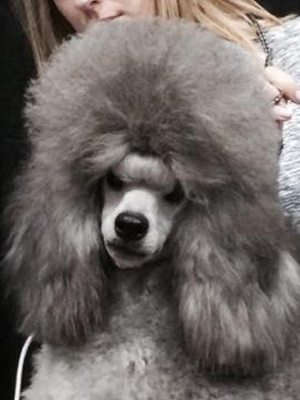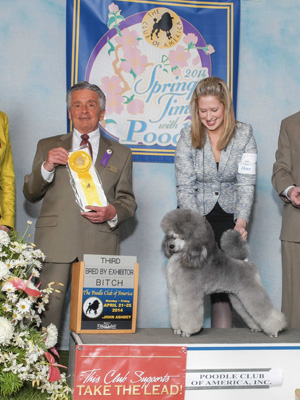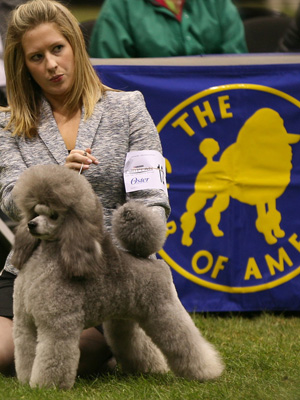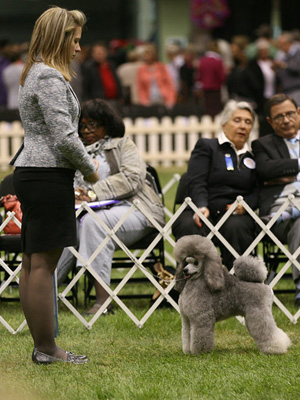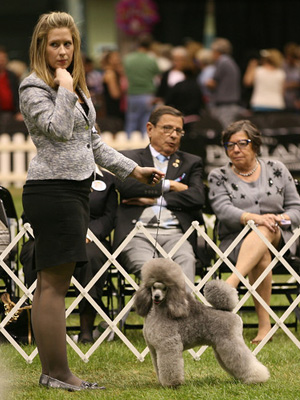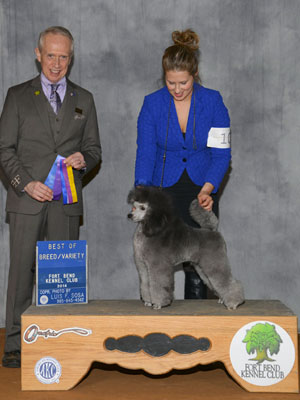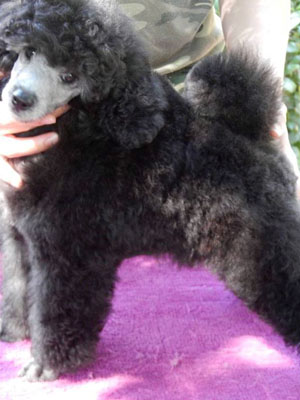 dob: 06/14/2013
bred by: Pam and April Spurling, and Brenda Wood
sire: Ch. Alegria History in the Making pedigree
dam: AM Ch. Alegria Irredescent pedigree
---
"Alanna"
Ch. Nipigon Novena


pedigree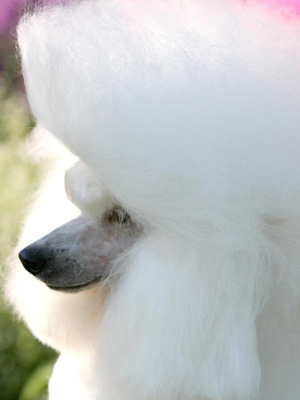 dob: 7/12/2009
bred by: Ann Wheeler and Wendy Penn
sire: Ch. Rosewood Right On pedigree
dam: Ch. By Request Social Scene pedigree
---